The Innovation Matrix Explained: Innovation Competence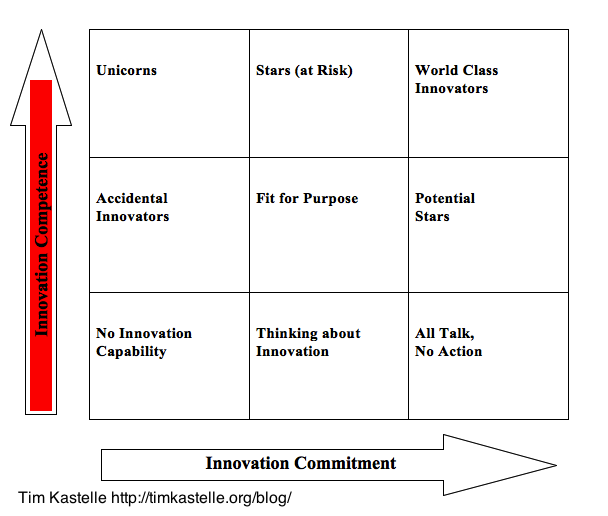 This is a great graphic and post, click thru to read.
Note: This is part of a series of posts explaining the individual parts of The Innovation Matrix.See this post for a description of the full model and what can be done with it.

Innovation Competence is the second axis of The Innovation Matrix.

One of the key insights from The Innovation Matrix is that Innovation Commitment and Innovation Competence do not increase together in lockstep. It is possible for firms to improve along one dimension without seeing any difference in the other.
See full story on timkastelle.org